ISOTEC PARETE and ELYCEM: ventilated facade with traditional rendered finish and high-tech soul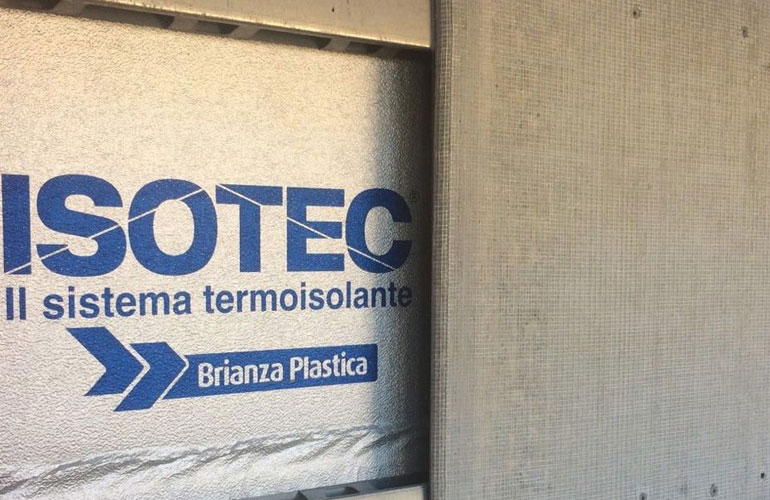 Brianza Plastica offers an exclusive system designed to create ventilated facades with a traditional rendered finish for the recovery of existing buildings.
The complete system consists of Isotec Parete thermal insulation panels in rigid polyurethane foam with integrated metal batten, which are combined with Elycem fibre-cement plasterboard sheets. This solution is able to combine a traditional rendered finish with high performance in terms of energy efficiency and living comfort The complete Isotec Parete and Elycem package allows creating, in just a few steps, perfectly insulated, ventilated, impact-resistant building envelopes with the traditional aesthetics of a rendered finish. The system is applied directly onto the existing wall, without the need to remove the old plaster, thus reducing installation times and costs: also making it ideal for renovations.
Compared to classic plastered masonry facades, the system for Isotec Parete ventilated facades with Elycem represents a technologically advanced solution, a high-tech retrofit solution able to offer high thermal protection, combined with effective ventilation of facades; these characteristics translate into high living comfort, thermal consistency, elimination of humidity and excess heat. All this, while preserving the aesthetic effect of a rendered finish.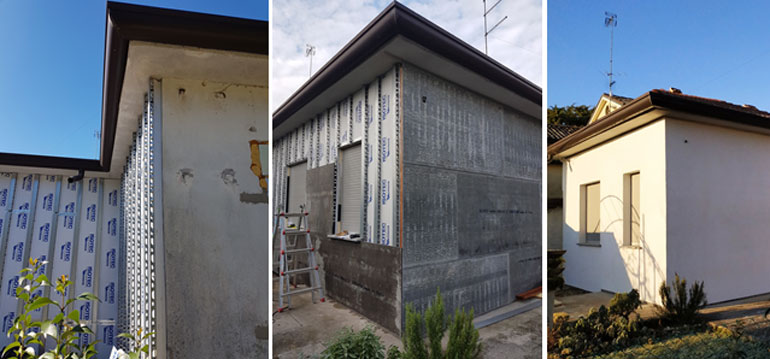 The special composition of Elycem plasterboard sheets in lightened Portland cement allows safe and fast installation to create perfectly flat and continuous surfaces, ready to be plastered. Elycem's flexibility, modularity and strength make it the ideal cladding for facades, able to provide protection in all weather conditions.
For the first time, Brianza Plastics offers a complete facade package, able to meet the needs of professionals, including small businesses, drywall specialists, roofers, thanks to the immediate and simultaneous delivery of both materials of the package and the extreme ease of application.